Well, a bit behind schedule, but I finally got the February Jewelry for Charity Pieces done. I decided to make a set this month ~ a bracelet and earrings with a heart theme... seemed a perfect fit... Valentine's Day is coming, it's American Heart Month and the charity is the American Heart Association. And I love hearts so I never need a reason to incorporate them... it happens alot!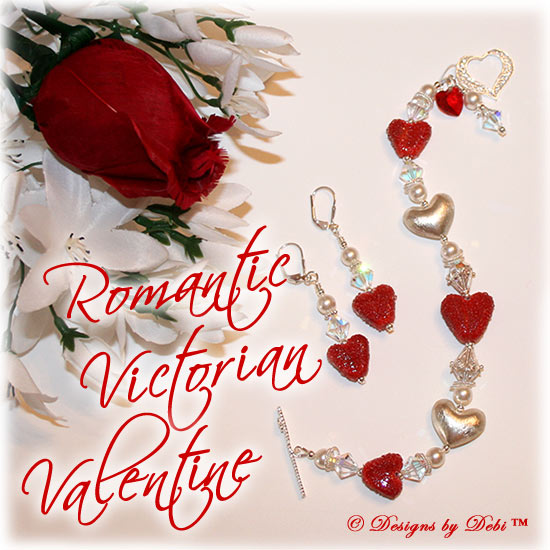 What d'ya think? When it came together it just had kind of a victorian look to it, very romantic with the crystals and pearls. The lampwork hearts are great. They were made by Joyce O'Shea from Lampwork by Joyce. She calls them sugar hearts. They remind me of strawberries sprinkled with sugar.
I'm still open to suggestions for a charity for March. I haven't chosen it yet....
Well, I'm excited to say that for the first time in like 6 weeks it's not snowing on a Tuesday night. Now that's progress!! And the Red Sox equipment trailer left for Florida today. Thank God... spring must be on the way :)